The IFJ, the world's largest organisation of journalists, represents 600,000 media professionals from 187 trade unions and associations in more than 140 countries. Established in 1926, the IFJ is the organisation that speaks for journalists within the United Nations system and within the international trade union movement.
First established as the Fédération Internationale des Journalistes (FIJ) in 1926 in Paris, it was relaunched as the International Organization of Journalists (IOJ) in 1946, but lost its Western members to the Cold War and re-emerged in its present form in 1952 in Brussels. The Federation does not subscribe to any given political viewpoint, but promotes collective action to defend human rights, democracy and media pluralism.T he IFJ supports journalists and their unions whenever they are fighting for their industrial and professional rights and has established an International Safety Fund to provide humanitarian aid for journalists in need.
UK AID Match benefiting organisations
Our MM Model policy influence on the genesis of UK Aid Match has spawned more than £500m of funding for trusted charities impacting over 100 million lives across the globe. We can see the impact that the DFID's UK Aid Match scheme has directly made to the beneficiaries who were supported by the participating organisations that received the matched funding. Below is a breakdown of the NGOs which received funding for the period from 2011 -2015 only, so as to illustrate the scale and scope of these government matching programmes.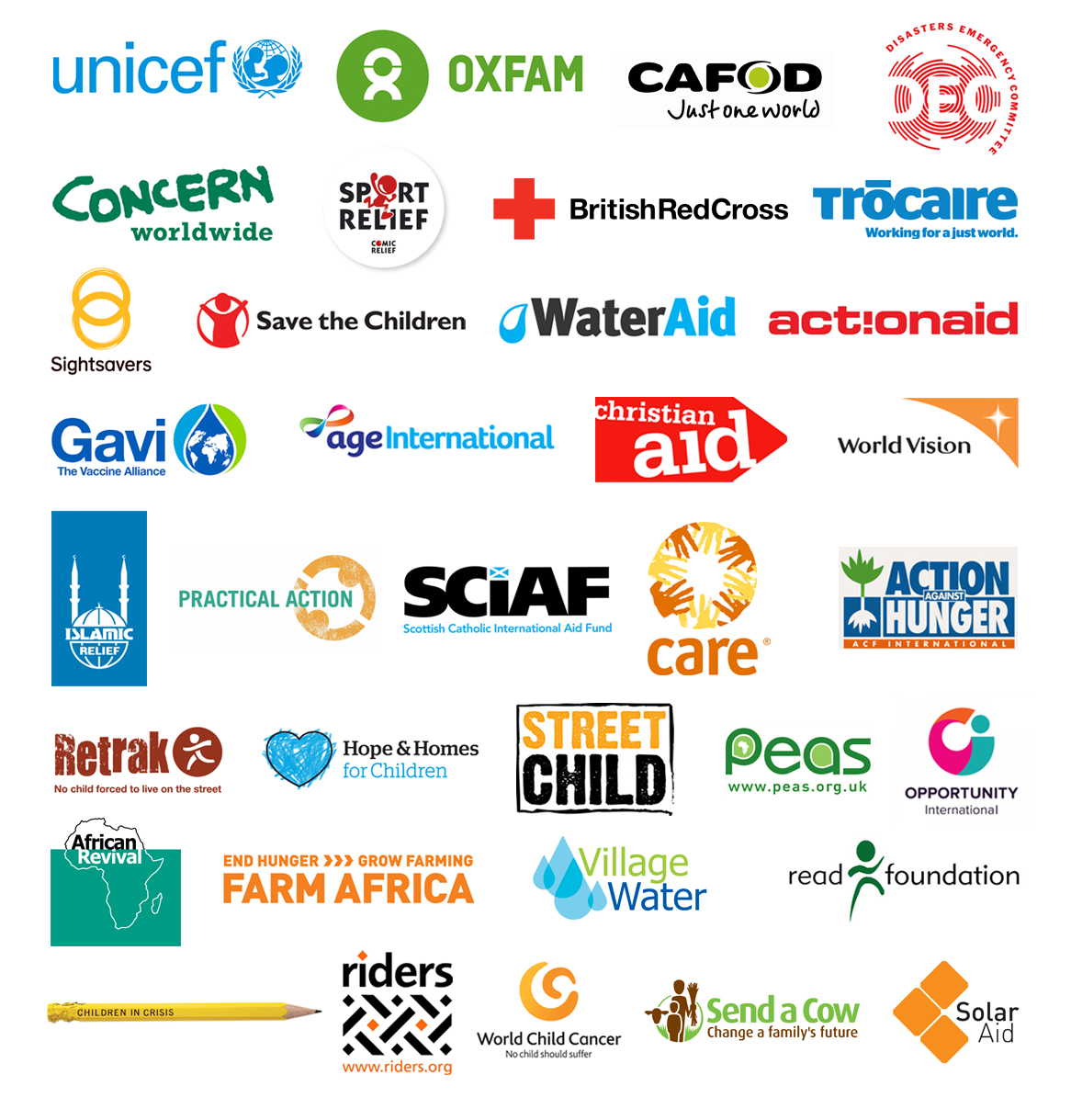 What elevates our civilisation is how we treat others – it's about our values and it's about who we are and how we connect with our counterparts on the other side of the world. How we respect others and how we respect our planet is at the heart of the philosophy behind the largest social movement in history – over 2 million organisations that are committed to social and environmental justice. These are the real heroes who are striving to achieve change.
The destructiveness of environmental and social degradation is bringing people together faster than ever before through NGOs and charities – this is a bottom up grass-roots movement for those who feel excluded. We are linking up related organizations that share a common language; respect for other human life.
Although the NGOs and charities are autonomous, the coming together of different organizations to address an array of common issues can create a collective response that can challenge any institution in the World. While these organisations specific aims and objectives are diverse, their underlying values are common. They want to create a just and fairer global society and a safe and secure planet.
"What cannot be in doubt is that there is something behind this Model of the greatest importance at this moment in our political, economic and global policy history."
Michael Brophy was CEO, The Charities Foundation (CAF) 1982- 2002
"Under the terms of the Mehta/Mirrlees Model, donors contributing through the REAL AID Fund (RAF) will in principle have confidence that their giving will be channelled successfully….This adds up to a profound move forward in creating a solid public-private partnership."
Bernard Mercer, founding CEO of New Philanthropy Capital and Forests Philanthropy Action Network
"I will be happy to lend our name to those global organisations in the cultural sector calling for Real Aid and supporting the aims of the MM Aid Model rescue plan."
Charles Kaye, Director, World Orchestra for Peace
UNESCO Artist for Peace Organisation
"The richest 1% owns about a third of the world's wealth and yet 1% of the world's wealth is split between half of humanity who barely exist on $2 per day. I am worried about the raging inequity that this represents – Aid needs to reach scale – The MM Aid Model is a pioneering global blueprint aimed at transforming the way we in the rich countries help those in the poor countries to reach the vast numbers who must be brought in to society."
Vijay Mehta, Chair Uniting for Peace, President VM Centre for Peace 
"The MM Aid Model is a practical contribution to addressing moral imperatives that we must not ignore: preserve the climate of this wondrous planet for the next generation and eliminate the gross poverty that deprives billions of people the blessing of living decent lives. It deserves our active support."
Jonathan Granoff, President of the Global Security Institute
"Surely something needs to be done to encourage private donations from people who have all the wealth and need to now redistribute the same for accountable & sustainable development….Now that Renu has teamed up with Sir James Mirrlees, I am sure we shall see some REAL ACTION for REAL AID."
Jeroninio Almeida, Founder, International Confederation of NGOs